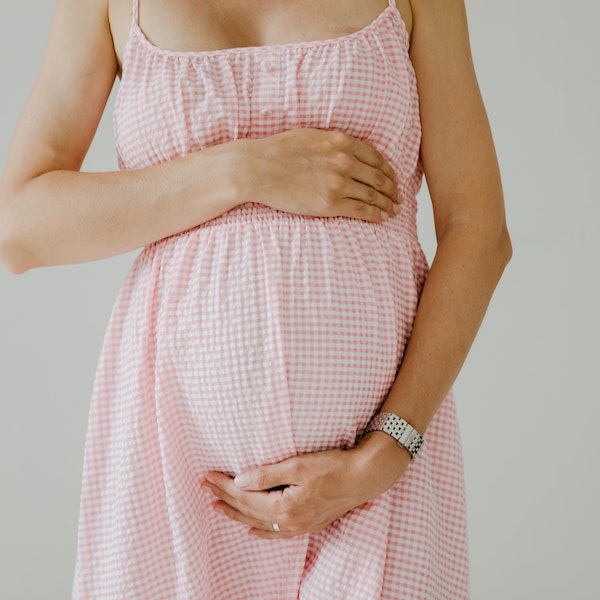 Handling migraines during pregnancy is not at all easy. The already not so easy journey becomes more difficult if you are experiencing bad headaches during pregnancy. Best treatment for Migraine is a combination of lifestyle adjustments, identifying triggers, and consulting with an expert who has been handling Migraines with ease. Here are some tips on how to manage migraine during pregnancy:
Avoid Triggers of Migraine
Every migraine patient generally knows that what worsens his/her headache. For example, being empty stomach, having inadequate sleep, loud music, travelling, being out in sunlight are some of the known potent triggers. You should completely refrain yourself from these triggers if you are pregnant or are trying to conceive.
Best doctor for migraine treatment is the one who not only gives you medicines but also advises to stay away from the possible triggers of migraine. At our centre, we usually have a detailed consultation with the patient. It is just not the frequency and intensity of pain that is being questioned and discussed but what could be the possible triggers of your headaches is being discussed with the doctor. You are then advised to refrain from those triggers.
Being wakened up from a deep sleep can also trigger headaches in Migraine patients. So, you should not use loud alarm clocks and avoid sleeping next to a person who keeps snoozing his/her alarm over and again. Small things can make big differences. Start incorporating these things from today itself.
Migraine Medicines for Pregnancy
Managing migraines during pregnancy can be very difficult because the painkillers and other medicines for migraine are not safe for pregnant women. There are certain migraine medicine for pregnancy that an Ayurveda physician can use like Brahmi, Shankhpushpi, Avipattikar churna etc. which are generally safe to use. Generally, people perceive that you are given many Ayurvedic medicines for migraine but it is not so. Doctor at our clinic gives very few medicines for chronic headache and this is why patients believe she is the best doctor for Migraine treatment.
Shirodhara for Migraines
If you are pregnant and having hard time with headaches then shirodhara, one of the procedures of Panchkarma is for you. This is the best treatment for Migraine if you cannot have oral medicines. The choice of oral medicines gets limited during pregnancy for an Ayurveda practitioner. But Shirodhara being an external treatment is a good option.
Moreover, it is a very relaxing therapy. A stream of warm medicated oil is poured over the centre of the forehead behind which lies the pineal gland in the brain. It releases happy hormones in the body. The continuous warm oil being poured over third eye releases the tension in the head. It is an effective treatment for Tension headaches or stress headaches. The patients at our centre start snoring on Shirodhara table which means it is this quick acting.
During pregnancy, you are bound to get mood swings so Shirodhara is again very beneficial in uplifting the mood and easing your headaches. Majority of Migraine patients say that their headaches come down if somebody does a head massage to them. Shirodhara brings similar relief and much more. After the dhara is over, a good head massage is done and the stiffness of neck is released.
Migraine also starts from neck area and creates stiffness of the neck. There are various Ayurvedic oils used for Shirodhara like Mahanarayan, Brahmi, Chandan Bala, Dhanvantaram depening upon Prakriti of the patient and severity of the disease. Given its benefits, you definitely should get Shirodhara done at best ayurvedic clinic near you.
How to Handle Nausea with Migraine During Pregnancy?
As if pregnancy was not enough to make you pukish and nauseous all the time, Migraines simply add to the woes. Now, you are struggling hard to find out what is giving more nausea or vomiting sensation to you: Migraine or Pregnancy. Whatever it be, we always have the best cure for headaches.
Whenever you feel like vomiting, chew a small cardamom. Keep it in your mouth for a while and it will absorb the excess saliva and take it down the throat. This will ease your nausea. You can chew some fennel seeds. Roast them in a hot pan and crush it to coarse powder. After each meal, make a habit of putting them in the mouth. This will also aid your digestion and considerably reduce vomiting sensation. These simple home remedies can ease nausea but if you are give migraine medicine for pregnancy, it will bring it down to a greater extent.
Migraine after Delivery (Post Partum Migraines)
Some women are blessed to be relieved of headaches when they are pregnant but are bound to experience worst headaches of their lives post their delivery. These headaches are again difficult to manage because if you are breastfeeding your baby, the choice of drugs become limited. You should avoid taking pain killers during this period. The prolactin hormone increases in the body following baby birth and this hormone is also responsible for giving terrible headaches. This hormone cannot be brought down with the medicines but there are certain Ayurvedic medicines for migraine after delivery which can be given to new Moms for treating their headaches.
New moms experience sleepless nights which again is a bad trigger for Migraine. The baby keeps you awake all the night, so fatigue and tiredness also start embracing you. This can also give Migraine attacks. The constant crying of the baby can be a potent trigger of making things worse. So, if you want to enjoy your new motherhood without headaches, get in touch with our centre. We have treated good number of breastfeeding mothers with diet and lifestyle modification.
Things to Take Care if you are a Migraine Patient and Planning to Conceive
If you know, you already are a Migraine patient and you are planning to conceive, then the first thing is to get your Migraine treated. Yes, Migraine is curable and treatable with Ayurvedic medicines at our centre. If you just make a habit of taking painkillers each time you have headache, you will repent during pregnancy and breastfeeding because your doctor is going to stop these medicines once you are pregnant as they are not at all safe and you are left with no option but to handle headaches on your own. We had a patient of Migraine who got her foetus aborted because her migraines worsened during pregnancy. It is never too late as all chronic migraines or chronic headaches can be treated, the day you want to.