We are here for your care.
Migraine Headache Treatment in Ayurveda
Migraine is a headache disorder with focal neurological symptoms preceding or accompanying the headache, usually associated with nausea, photophobia and phonophobia.
Migraine has been ranked 19 th in the worldwide as a disease-causing disability by WHO. There would not be a single person who hasn't experienced a headache in life.
You must have had a disturbing headache at some point of time in your life. It is important to differentiate a simple headache from Migraine.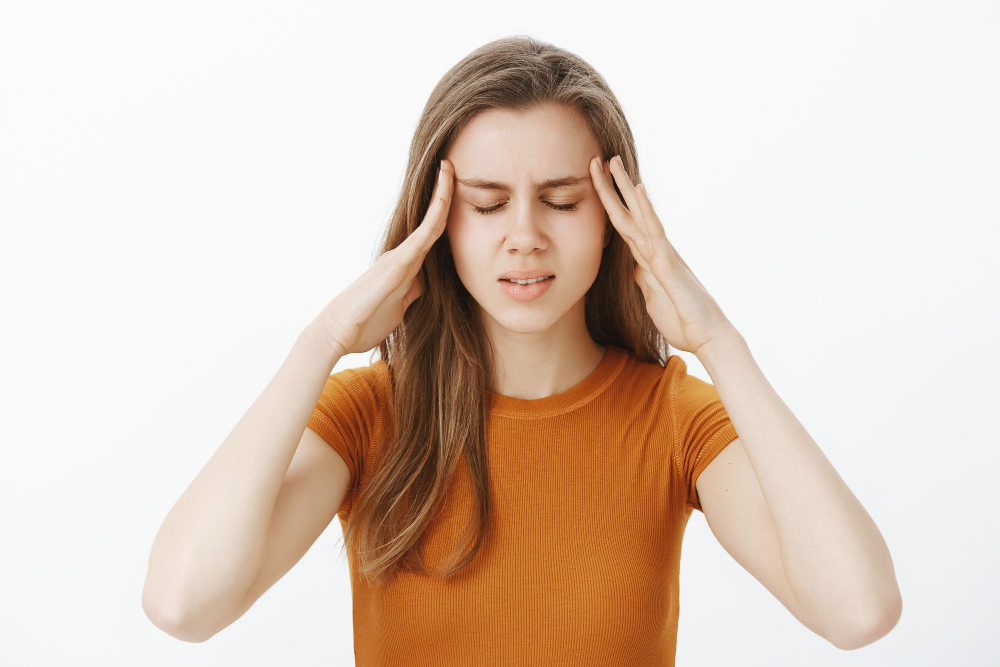 Phases of Migraine Attacks:
In the majority of patients, migraine does not strike all of a sudden. It starts manifesting in the form of some symptoms like heaviness over the head, visual disturbances, restlessness. Based on these, there are three phases of migraine attacks
Some patients realize forewarning symptoms in the form of restlessness, depression or hankering for certain eatables.
This phase lasts for 5 to 60 minutes before the commencement of headache phase. When the patient experiences blurring of vision, speech disturbances and unilateral paraesthesia, it is termed as aura phase.
During this phase the headache starts. A migraine attack can last from 4 hours to a prolonged duration of 72 hours
The interesting thing about Migraine is that it is an effect and you can identify the cause behind it. You must have heard people especially women saying that the day I travel, I know I will have to pop up a pill for headache. If you do not get adequate sleep in a night, you may wake up with a headache the next morning. There are people who go out to party but come home with a headache because of the loud sound of music.
Yes, these are the trigger factors of Migraine. For Migraine headache treatment, identifying cause of Migraine is primarily important. The cause of migraine has still not been clearly established but many researchers have suggested genetic predisposition as one of the underlying causes of migraine. This means that it is more likely to get migraine if it runs in your family.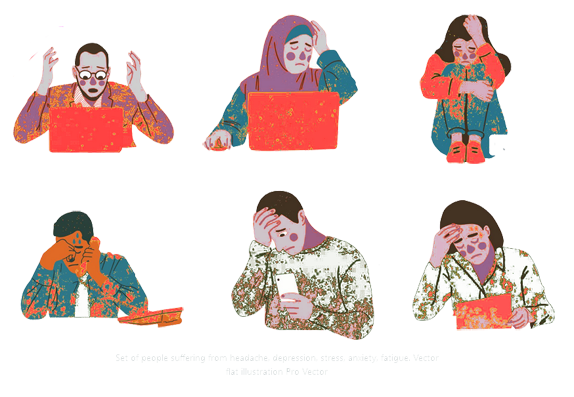 1. Sleep Deprivation:
Sleep deprivation increases Vata and Pitta in the body and that can give rise to headache. We have seen many of our patients of Migraine were working till late nights or having night shifts at work. Adequate sleep is very important for a migraine patient.
2. Skipping Meals:
Migraine patients say they tend to get headaches if they do not eat for a long time. People who do a lot of fasting also get headaches because acid secretion increases empty stomach.
3. Stress:
Stress can give rise to headaches and also increase its intensity. Migraine patients says that they get an episode of headache when they are undergoing lot of stress.
4. Travelling:
When you travel a lot, Vata in the body gets vitiated which is potent enough to give rise to headaches.
At Migraine Upkram, we closely work over the cause so Migraine gets completely cured which is why it is known for best treatment for migraine headaches.
When you are on migraine headache treatment, certain foods should be avoided which are:
1. Chocolate 2. Cheese 3. Buttermilk 4. Spicy foods 5. Sauces 6. Caffeine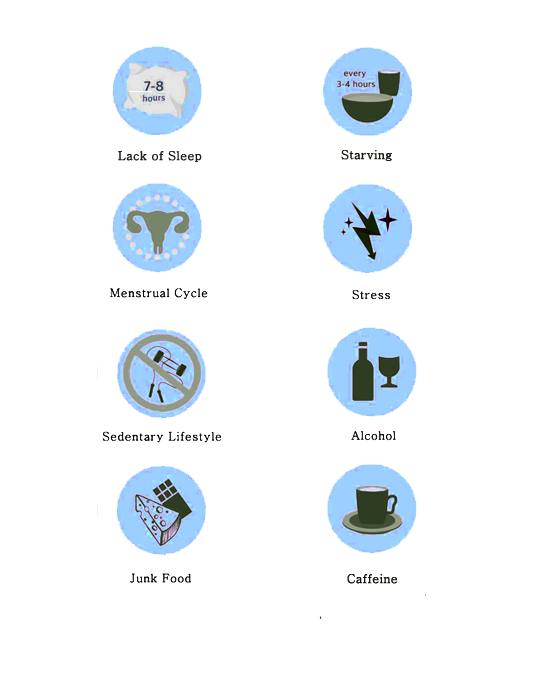 You may experience other symptoms than these listed above for which you can get in touch with the doctor of our team.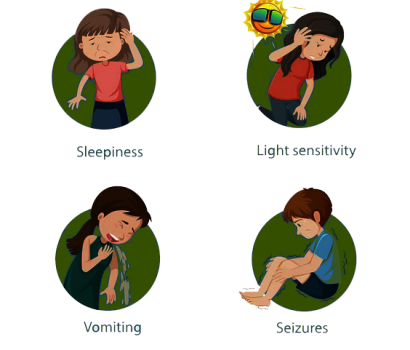 Migraine manifests itself in the form of different symptoms and it is not necessary that all symptoms are exhibited in each individual with Migraine.
1. Throbbing or pulsating headache
2. Nausea or vomiting
3. Sensitivity to light
4. Sensitivity to sound
5. Dizziness
6. Pain over temples
7. Pain behind the eyes
8. Pain over back of neck
Migraine Headache Treatment at Migraine Upkram:
Migraine Upkram is known for best treatment for migraine headaches. Here, treatment of migraine is done with Ayurvedic medicines. The dependency of patients on pain killers gradually comes down. Medicines like Brahmi, Ashwagandha, Yashtimadhu, Godanti Bhasma are principally used. One medicine does not fit for all so a thorough analysis of the patient is important.
Patients across Delhi NCR physically visit at our centre and patients across the country opt for an online consultation.
Frequently Asked Questions