We are here for your care.
Chronic Migraine Treatment in Ayurveda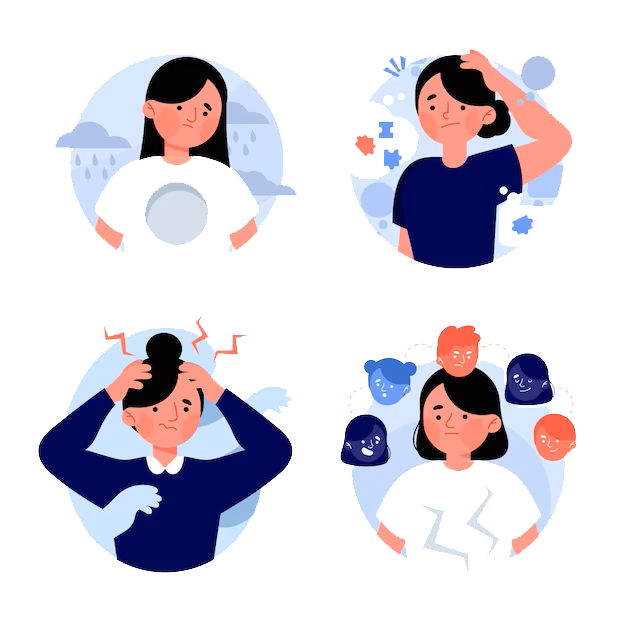 What is Chronic Migraine:
A condition in which a person has more than 15 days of the month as headache days on a successive basis for three months is called chronic migraine. You are suffering from chronic headache if you have these following symptoms:
● Frequent headaches in a month
● Headaches that last for more than 3 days at a stretch
● Nausea during headache episodes
● Headaches marked with severe vomiting
● Sensitivity to light
● Sensitivity to sound
● Blurred vision
● Aura before migraine strikes
● Dizziness and vertigo
If migraine attacks are ignored, it can keep the frequency of headaches increasing and this will lead to chronic migraine. So, it is the episodic migraine only that turns into chronic migraine. It is likely that the patient goes into remission after chronic headache treatment. This is why diet and lifestyle modification after the treatment becomes very important for which our experts stay in touch with the patient even after the treatment of chronic migraine.
Chronic Migraine Treatment:
Migraine is the most disabling brain disorder. Chronic migraine is known to affect the quality of life more as compared to episodic migraine. It can badly refrain a person from carrying out day to day activities. Half the month of chronic migraine patients goes in identifying what is causing the headache and what should be done to avoid these terrible times.
Chronic migraine must be properly identified and treated. For simple headaches you can walk up to your family doctor but chronic migraine treatment needs a more precise approach. In addition to the medicines, chronic headache treatment needs diet and lifestyle modification. The foods triggering Migraine should be minimized or avoided. It also depends on Prakriti of the patient so an Ayurveda expert of the team can advise you better. In some cases, despite all these measures, headaches can be difficult to manage for which an expert is needed. Our experts also give tips to modify lifestyle, for example how you should stick to getting adequate sleep, if your job involves travelling, what should be done, how should stress be reduced which is again a trigger of Migraine.
Chronic Migraine treatment can be dealt with three approaches:
1. Acute Attack Management:
During acute pain, medicines are given to bring down the excruciating pain. We give certain medicines sublingually as they are quickly absorbed and start working in no time. The patients are advocated that you do not to wait for the attack to worsen but with onset of mild headache, the medicines are to be taken. The usual approach is to treat headache as early as possible
2. Prevention of Headache Attacks:
The ultimate key lies in prevention of headaches. No point in taking painkillers during an attack. The effect of painkiller will fray away soon and the headache will bounce back again probably with bigger intensity. Ayurveda has numerous medicines that can help control vitiated Vata and Pitta in the body which can reduce the frequency of headaches.
3. Diet Lifestyle Modification and Trigger Reduction:
History taking is very important in Migraine Management. If you tell your doctor that you have a migraine and he simply jots down some medicines without enquiring much, you better change your doctor. We follow a detailed history taking protocol for all our patients. This not only helps in identifying the triggers but also helps in choosing ayurvedic medicines for migraine in a more accurate and effective manner.
If you are struggling with Chronic Migraine, speak to our expert.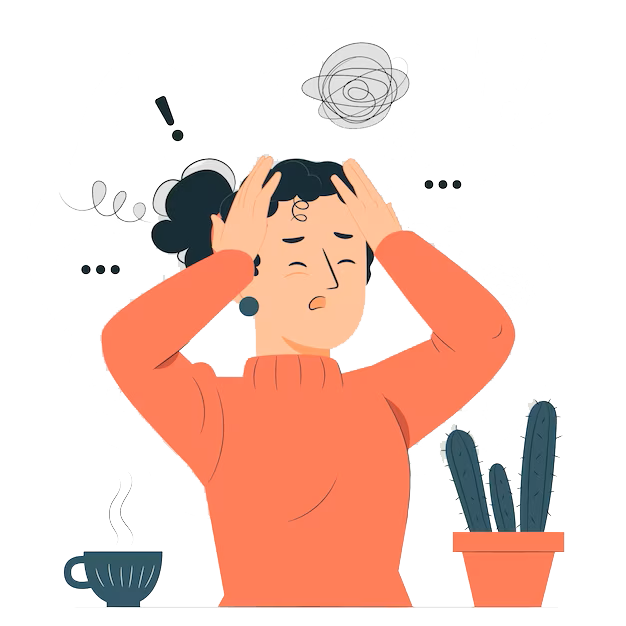 Can Chronic migraine be fully cured?
Yes, Migraine can be fully cured with ayurveda migraine treatment.
Migraine patients are generally told that migraine can only be controlled or reduced to some extent but cannot be cured. Migraine is curable and this is what the vision of Migraine Upkram based in Faridabad is. There are thousands of patients in India who have got migraine completely cured at Migraine Upkram. Migraine is highly prevalent and has a great negative impact on the social life and professional life of a person. In spite of this, it remains undiagnosed and under treated. Usually, people either have learnt to live with Migraine or they just pop up a pain killer whenever migraine attacks their head. But Ayurveda has the best treatment of Migraine. Even chronic headaches have been completely cured at Migraine Upkram.
How long does it take for Chronic Headache Treatment
The time taken for ayurvedic treatment for migraine depends on chronicity of migraine. Our patients start experiencing improvement in the first two months of the treatment plan. The migraine tracker they are given helps them to keep a track on frequency and intensity of headaches. There are patients who say that the moment they started with our medicines, they never had a headache after that. Some have been on treatment for more than 9 months but their treatment has been extended to avoid relapse of headaches once the medicines stop.
Frequently Asked Questions